First fashion post in a while I think. My last fashion post was about the & Other Stories collaboration I did for the Giorgia Lupi Collection. I love writing about fashion, but now with the lock down I have to admit it's very hard to shoot some good outfit pictures. So today I decided to talk about fashion trends in 2019 that are still going strong in 2020. And there are quite a few trends that are not going to disappear this year! If you want to know which ones, keep on reading!
Pleated Skirts
I absolutely love a good pleated skirt and I'm very happy that they stay on trend in 2020! You have them in all lengths and colours. I have a grey just over the knee one, like I'm wearing in the picture. Besides the grey one I also recently purchased a dark green one, which is almost full length. I love combining this very elegant skirt with a belt around the waist and a casual t-shirt. You can make the look a bit smarter with a blouse of course!
Leather jackets
Talking about the skirt I'm wearing in the picture, the leather jackets are not going anywhere in 2020. I'm very happy about that, because I really love leather jackets. I currently have two in my collection, which I'm both wearing in the pictures above. Leather jackets are in my opinion the perfect way to make an outfit more casual.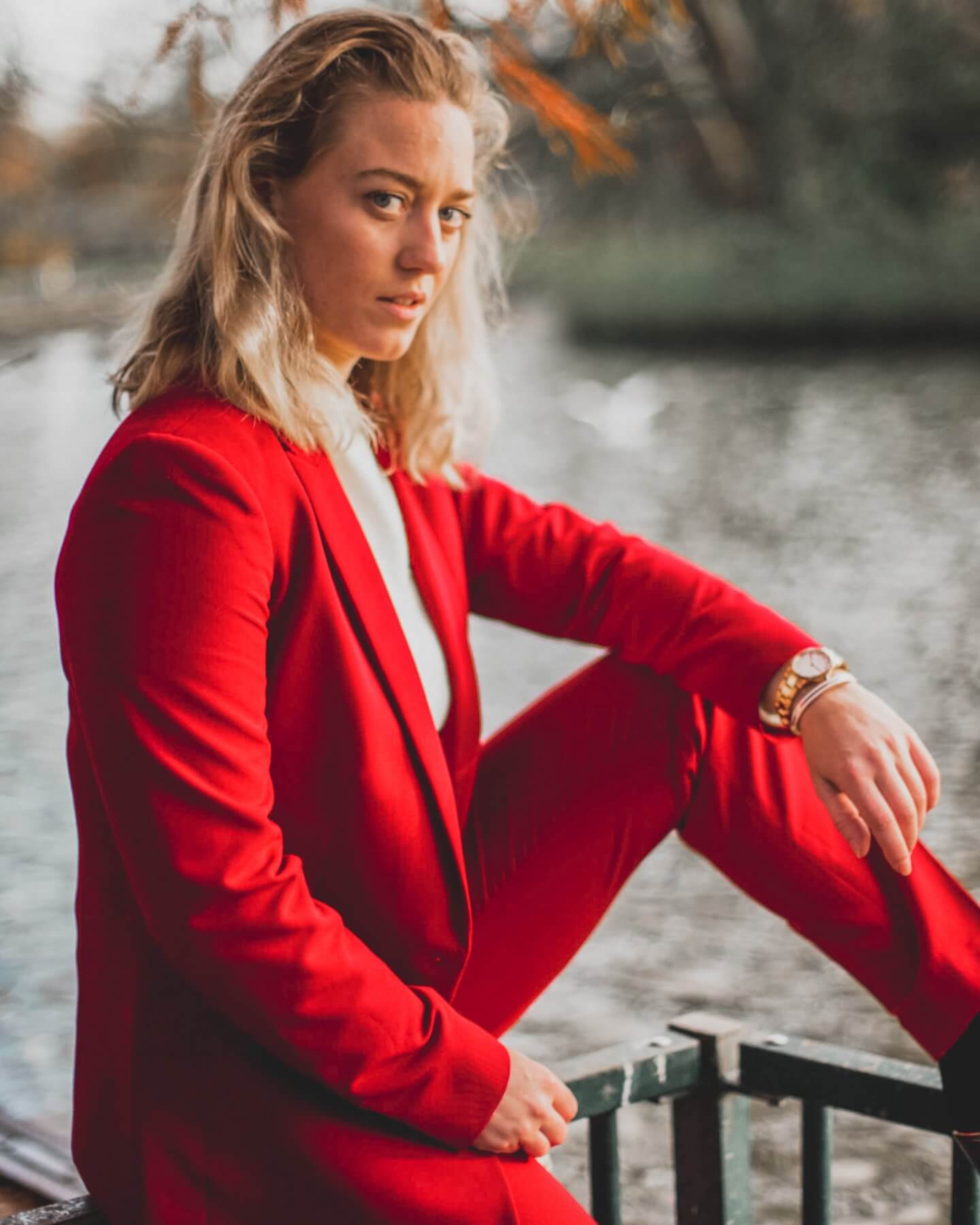 Colourful suits
The last trend that I'm very happy about is colourful suits. This trend came around last year and I really love it. I feel very empowered when I'm wearing my red suit. And for the days that it's maybe a bit too much you can always wear the blazer and trousers separately!
These were just three fashion trends that were hot in 2019 and are still going strong in 2020. Would you like me to write about fashion trends more often? Let me know in the comments below!