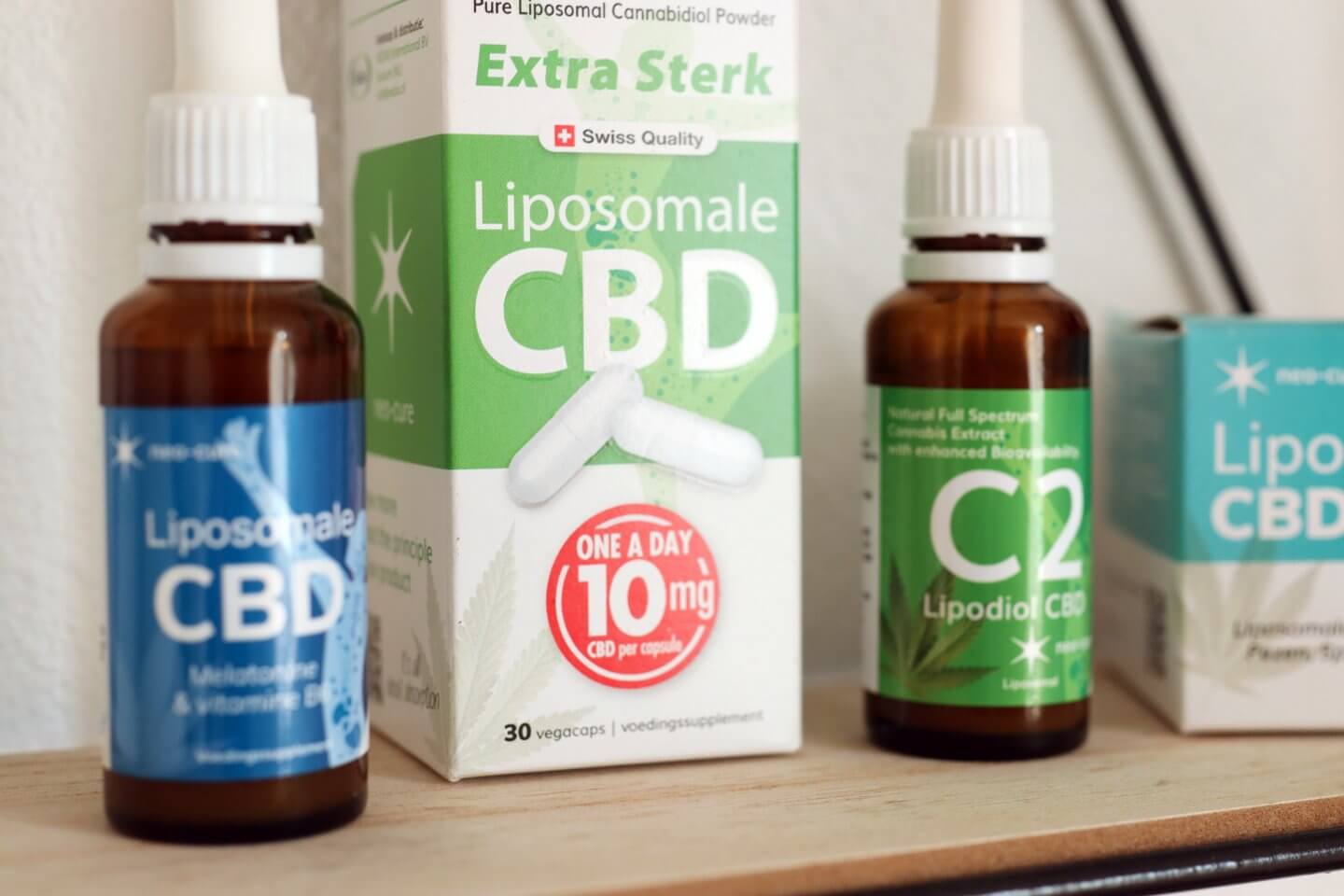 CBD supplements are the new hype in beauty and over the counter health care products. Why are these products so popular lately and what do they actually do? I tested these products last month and I can't wait to tell you all about them. Want to hear more about the Neo Cure CBD oil products?
What?! CBD oil in health products?
Don't worry the CBD, also known as CanaBiDiol, is not the same 'stuff' as you can buy in 'coffeeshops'. Although the main ingredient is Canabis Sativa , this type of Canabis doesn't make you high. This is possible, due to the removal of the THC during the production process. This leaves you with a very useful ingredient for health and beauty products. CBD is mostly known for being an antioxidant and protecting the nerves system. Since CBD products can't legally state their health benefits, I thought it might be a fun idea that I the benefits I noticed while testing.
CBD oil for anxiety and stress
One of the first benefits I noticed is it works really good against stress. I've had a lot of stress lately, due to my boyfriend and I breaking up and I had to move out. This really caused me a lot of stress, which I think the CBD oil capsules* I tried really helped. Besides the tasteless capsules they also have a liposomal liquid version*. The liquid version is not completely tasteless and I find that you have to get used to the taste in the beginning.

The difference between the capsules and the liquid oil is, the 'lack' of taste in the capsules. But the liquid C2 lipodiol CBD is time and is better absorbed by the body.
Pain relieve and a good night sleep
Neo Cure also has a creme, which you can put on painful joints for example. I really loved using the Peadiol CBD cream* for pain relief! The creme has quite a thick consistency. This way you really massage the creme into the skin of the painful area, which I think really helps with absorption.

Another products that Neo Cure offers is CBD combined with melatonine*. I know there are some mixed messages regarding melatonine in the news lately, but I found that this really helped me to got sleep faster. Of course I don't use it every night, but only when I find that I'm overthinking the day too much.
Neo Cure CBD oil for acne
The last benefit I found is that it really reduced my acne. After using it for a while my skin looked less inflamed and red in some places. Whenever I have a lot of stress you can immediately notice this in my skin. I really found that the use of the CBD oil every day helped reduce this quite a bit. This might be due to the antioxidant benefits of CBD reducing inflammatory.
Let me know if you ever used CBD in health and or beauty products. What did you think of them? And what did they help you with? Or want to read my other posts about healthy lifestyle? how Let me know in the comments below!