When the PR agency from & Others Stories asked me to write about a dress inspired by data I was immediately enthusiastic. This couldn't just be more me: fashion and data combined. Which is actually what I do on daily basis as a fashion and beauty blogger with a 9-5 job as a data scientist. Although usually I work on other kind of data-driven projects, so this was an amazing opportunity to promote woman in science! This collection from Giorgia Lupi combines the physics world with women scientists, while creating some amazing fashion pieces! Keep on reading to find out more about this collection.
Giorgia Lupi and the data-driven collection
Giorgia Lupi is a New Your Information Designer and has a unique way of telling her story through fashion. This co-lab with & Other Stories is based on the stories of three women in science. The idea behind this collection was to combine fashion with data analysis, while telling a story through the fashion pieces. Each scientist has her own pattern in this collection, which were inspired by a combination of the dataset of their accomplishments and impactful information from their lives. When visualisation the datasets the three hand drawn patterns came to life, representing each scientist individually. She also chose to use patterns rather than numbers to show that data doesn't have to be impersonal and certainly not intimidating.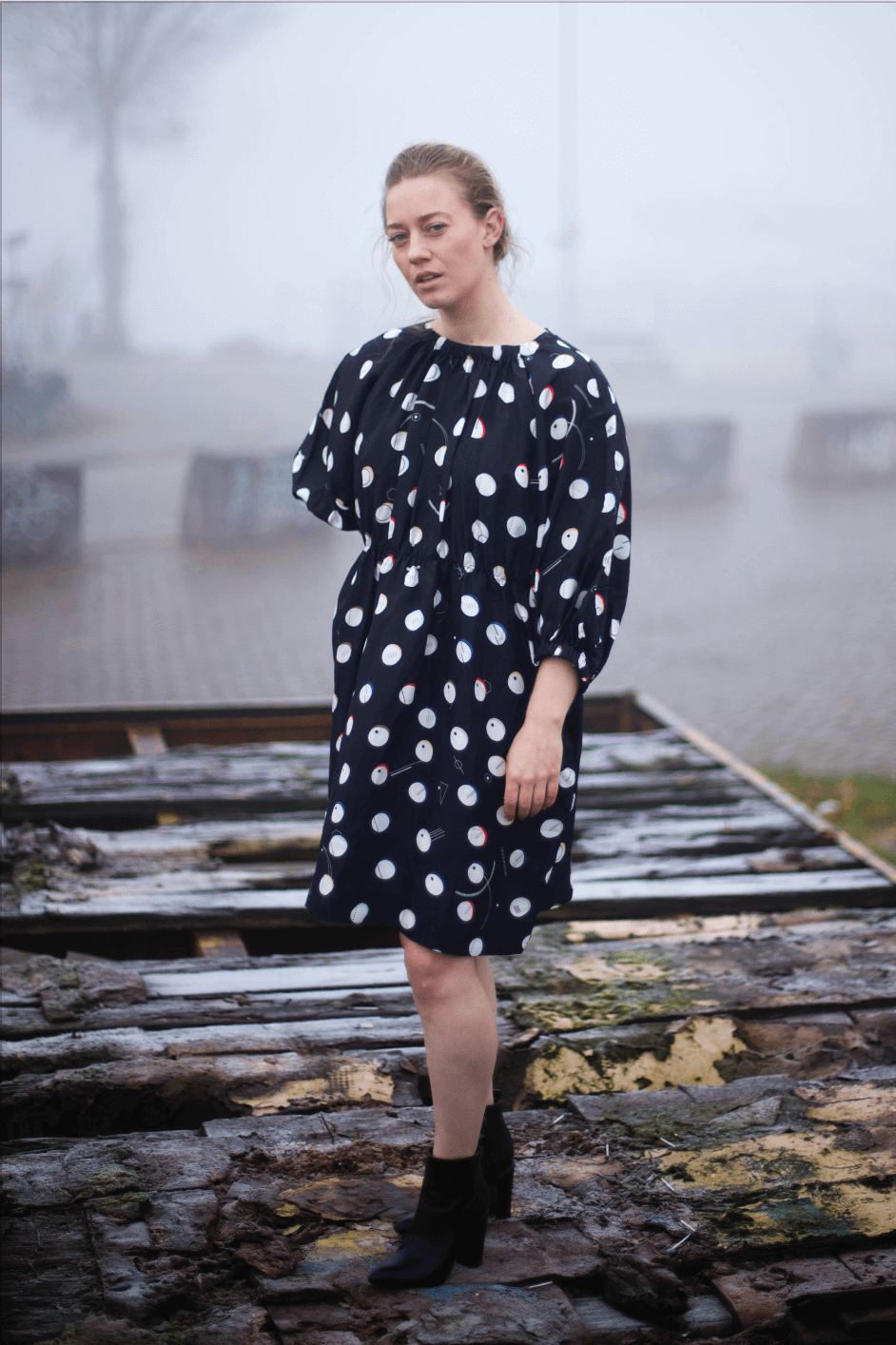 From astronaut to dress
The dress I'm wearing is inspired by Mae Jamison the first women in space! This specific "polkadot pattern" was inspired by the experiments and orbits Mae did in space. The thought behind this pattern was to keep the memories from the days in space. You can probably imagine that the polkadots could also be the view from space she had every single day. If you click on this link you can see the process from experiments and orbits to the actual pattern on the dress.
The data inspired dress
I absolutely love & other stories products and this is the first time I tried on a dress from them. This dress looks amazing and the shape of it makes it look good on every women. The fabric is quite thick and durable, which makes it very comfortable to wear. While from the looks of it, it almost looks like an & other stories silk dress. In my opinion it looks very flowy and light weight.
I love to style this dress with a belt around my waist or like I did for the Christmas dinner at work with a gold ribbon around my waist. You can either wear it very chique with heeled sandals or a bit more casual chique with black tights and ankle boots. I love it either way!
What do you think about this incredible story? Are there any more fashionable woman in science? Let me know in the comments below! Also another new fashion trend is bamboo clothes don't forget to read all about the pros of this new type of fabric!