A couple of weeks ago I wrote a post about the clean beauty department from Douglas. In this post I'm going to introduce another clean skincare brand I recently discovered: Facetheory. This is a lovely UK based brand, which produces al their products in Sheffield. They have all kind of skin care products, but today I'm going to show the three products I tried from Facetheory: Jojoba Cleansing Oil, Vitamin C Hot Cleanser Set and the SPF Melting Balm. Enjoy reading the facetheory reviews!
The face theory
As I already mentioned Facetheory started as a small brand in Sheffield, UK. And the cool thing is they still produce all their products in Sheffield. The only difference is they currently ship to over 40 countries! They aim to create the best clean skin care at an affordable price. All their skin care is cruelty free and vegan! Another awesome thing that I want to mention is that all their products are available fragrance free, which is their standard. Of course they also have fragranced products, but there is always a fragrance free option! So are you excited to hear what I think if the products?!
Sunfragma SPF 25 Melting Balm
This Sunfragma SPF 25 Melting Balm is like the name suggests a balm that melts into your skin when applying it. I really love the consistency, because with most SPF cremes I find they are very greasy. This one doesn't feel greasy, however it does makes you look a bit shiny. This face SPF protects your skin agains UVA and UVB. Besides that it's a completely plant based SPF and doesn't contain alcohol. So I my opinion a very nice SPF for dry/sensitive skin!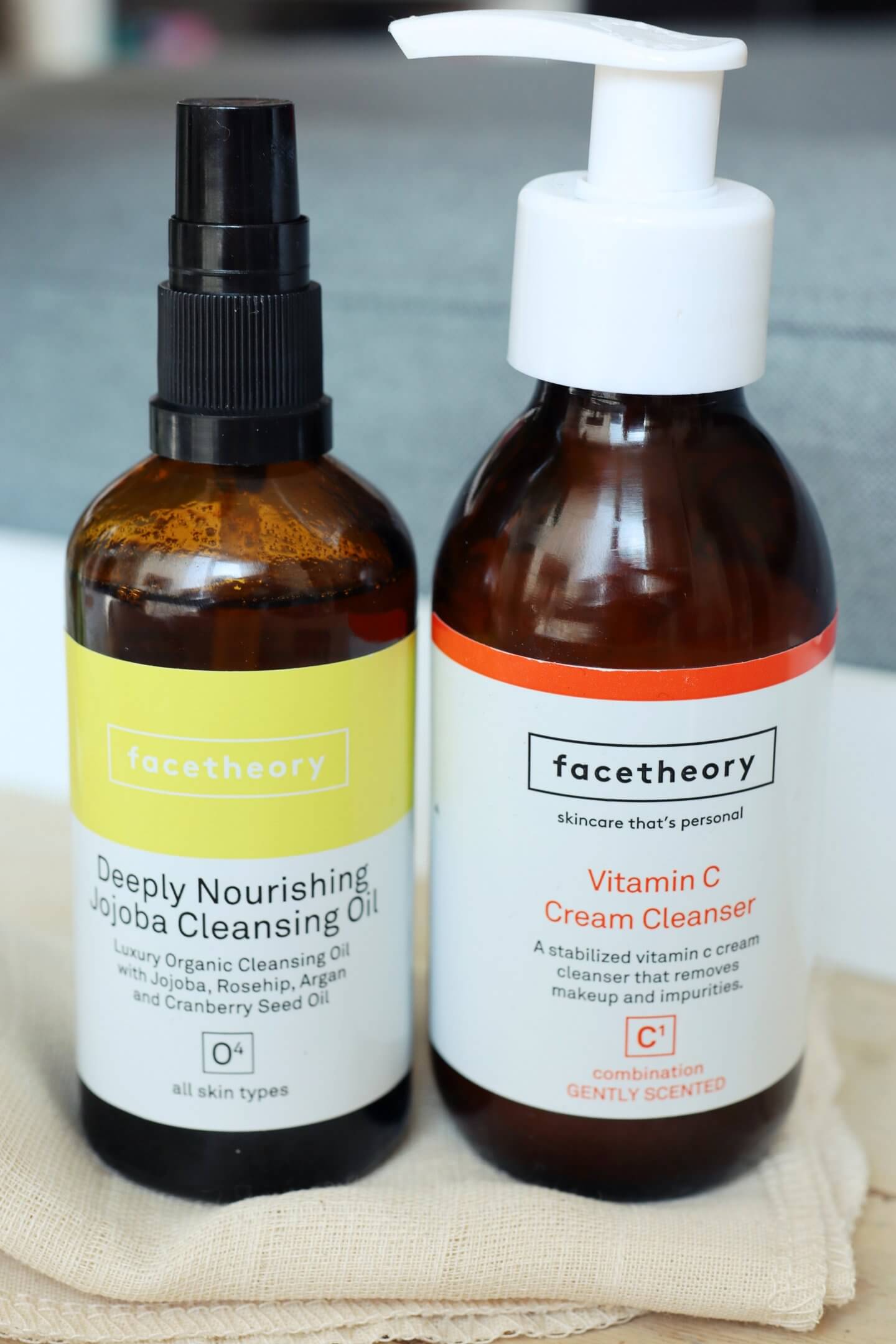 Facetheory Cleansers reviews
I also tested two cleansers from Facetheory. The Deeply Nourishing Jojoba Cleansing Oil, which I use as my first cleanse to take of my makeup. And the vitamin C Cream Cleanser, which I use as my second cleanse. The Jojoba cleansing Oil is a very rich oil cleanser, which really does the job in removing your makeup. It does have quite a runny consistency as you can see in the picture below, but the consistency is very rich!

Then for my second cleanse I like to use the Vitamin C Creamy Cleanser. As the name suggests this is a very nice gentle creamy cleanser. And I really feel like this cleanser leaves my face clean and hydrated. This cleanser has a thicker consistency compared to the oil cleanser. When it comes into contact with water it becomes a very nice creamy consistency.
I hope you enjoyed reading about this new discovery. I really loved the Facetheory products and I can't wait to try out more products from this lovely brand. Have you tried any of their products so far? Let me know in the comments below!