It's already day 3 of Blogmas 2017, so I thought it's time for the second post about Christmas gift guides. This time I'll feature 3 gifts from higher end brands, which I think will make an awesome gift or stocking filler. I already said this in my last Christmas gift guide, but please don't feel any pressure to buy all of these gifts. I'll just feature them as an inspiration and depending on your budget this could be a main present or a stocking filler. This weekend I was at my parents' place to celebrate Sinterklaas (a post about that will be coming up on the 5th), so I took these pictures on their camera instead of my own.
The first gift I want to talk about is Caudalie's Christmas Cracker, which is filled with three skin saving products during the winter months. The products in this gift are really nice travel sizes and probably one of their staple products. In this gift you'll find the Micellar Cleansing Water, the S.O.S. Thirst Quenching Serum and the Moisturising Sorbet. I think this would make a really nice Christmas gift for someone who wants to try Caudalie!
The second gift is this really cute Clarins Festive Treats Eyes and Lips. If you've never tried anything from Clarins before this is a great gift for you. The packaging is a little cute pyramid with inside a mini Supra Volume Mascara and an Instant Lip Perfector in the shade no.1 (Rose Shimmer). Even if you've already tried these products, the minis inside this gift are great for on the go or for traveling. I think these products are handbag staples that you can just throw in and go.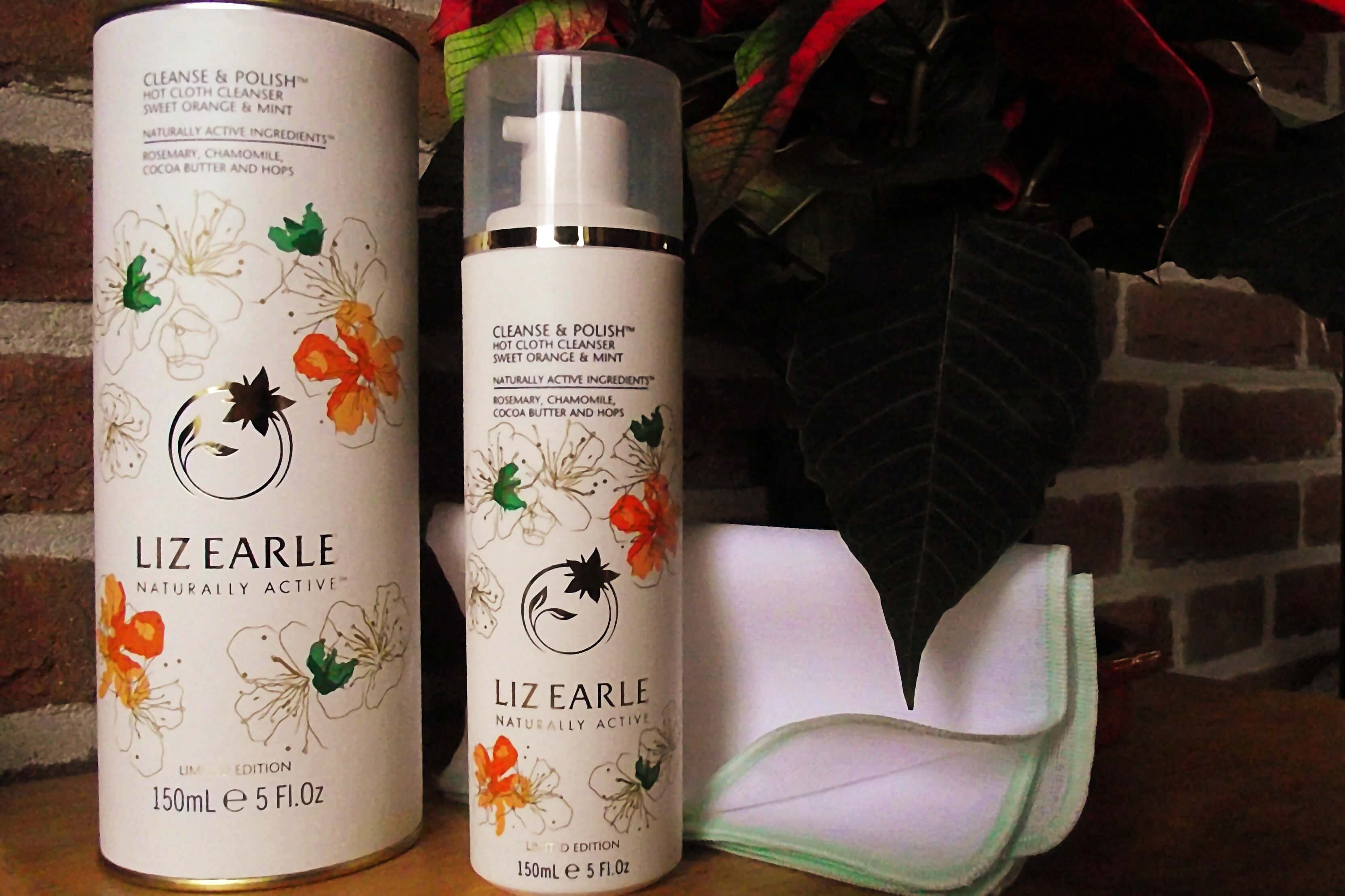 This last gift is quite a bit more expensive than the other two, but I felt like this is a Christmas cult classic. I'm talking about the Limited Edition Cleanse and Polish from Liz Earle. Every Christmas Liz Earle brings out this staple product in a Christmas packaging and scent. This ear they chose for the Bright Orange & Mint scent, which just smells absolutely define. Not only do you get 150ml (instead of 100ml), but also 2 pure cotton cloths. I think this is a perfect gift for everyone!
I hope you liked reading this second instalment of the Christmas Gift Guide. What are your favourite gifts to give or get during Christmas? Anything you ask for each year?