Ever since I can remember I always had a lot of hair on my head and a sensitive scalp. The combination of the both isn't the most convenient one, so searching for the perfect shampoo had always been my main goal. Today I'm going to talk you through my shampoo journey and tell you all about my shampoo experiences!
Philip Kingsley
This shampoo is the only one that isn't on the picture. When I noticed that I needed to choose the shampoo based on both my scalp condition and hair type, I started my journey with the Philip Kingsley Flaky Itchy Scalp Shampoo. Although this shampoo nourished my scalp I wanted to see if there were other shampoos on the market that were tailored towards a sensitive scalp. This one was quite expensive, so I was looking for a cheaper shampoo that had the same effect!
The Body Shop
After I finished the second bottle of the Philip Kingsley shampoo I was on the hunt for a cheaper alternative. When I walked into The Body Shop I noticed that they had a fairly new range called Fuji Green Tea. Because of the ingredients in the shampoo: green tea and community trade honey I was intrigued by this product. I really like this shampoo and I've already repurchased it several times. And you can also use this shampoo when you don't have a sensitive scalp!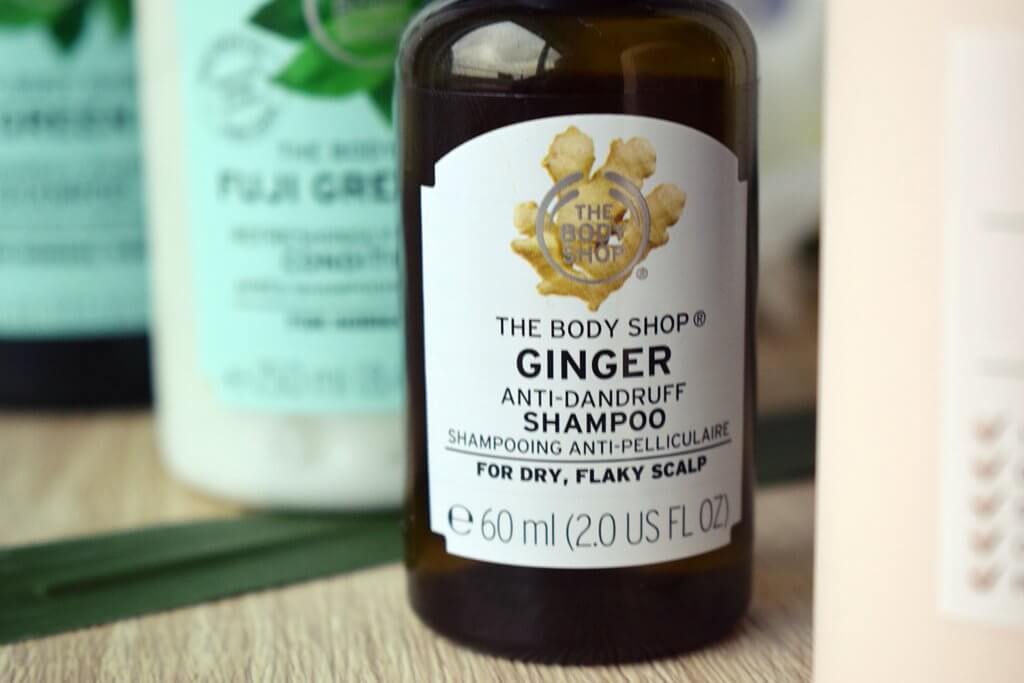 After a while I had another little browse in The Body Shop and I saw another completely new range: Ginger Shampoo. This one was tailored towards sensitive skin and gets rid of dandruff. Although I don't have dandruff I thought let's give it a try. I bought the sample size and after using it once I wasn't sure which shampoo I loved more: The Fuji Green Tea or the Ginger Shampoo. I think both shampoos are very nice and very affordable for a good and nourishing shampoo!
Maria Nila
And the last shampoo in my current shampoo journey is the Maria Nila Heal Shampoo*. This shampoo reduces inflammatory and stimulates hair growth. Maria Nila has a shampoo for every ' hair and scalp type', so I was very happy they had one for a sensitive scalp too! I have only used it twice right now, but I can already feel a difference in my scalp. My scalp feels less irritated and my hear feels very soft after using the conditioner.
Of course it takes a while for your hair and scalp to get used to a certain shampoo, so I need to try it out for a longer period of time before I can actually say something about it. But I really wanted to tell you my first impressions!
I hope you liked reading about my shampoo journey and I can't wait to try out the Maria Nila shampoo for a longer period of time! Which shampoo are you currently using? Comment down below!
*was gifted as a PR sample