Recently I came into contact with a new skincare brand in The Netherlands: Hannah Huidcoach. This brand is completely focused on developing products that result in skin improvement. The Fixing Touch is one of the many products that Hannah has developed over the years. The brand has several skincare lines for both men and women, so there's always a product that fit's your skin.
About Hannah Huidcoach
The brand has been around for a very long time ever since Hannah Hakze founded it. Her mission was to develop products to target skin improvement. In 2006 Hannah passed away, but the spirit is still going strong. Nowadays there a team dedicated each day to develop new products and new techniques to improve the product. And there are about 450 skin coaches who work in their salons with the products.
The new Fixing Touch
Hannah recently launched a new product called the Fixing Touch*. This products is tailored towards sensitive or damaged skin. The formula is made to heal your skin very quickly and to act as a protecting layer in the mean time. It's made to heal scars and reduce redness, so perfect if you have specific areas that need a little bit more attention.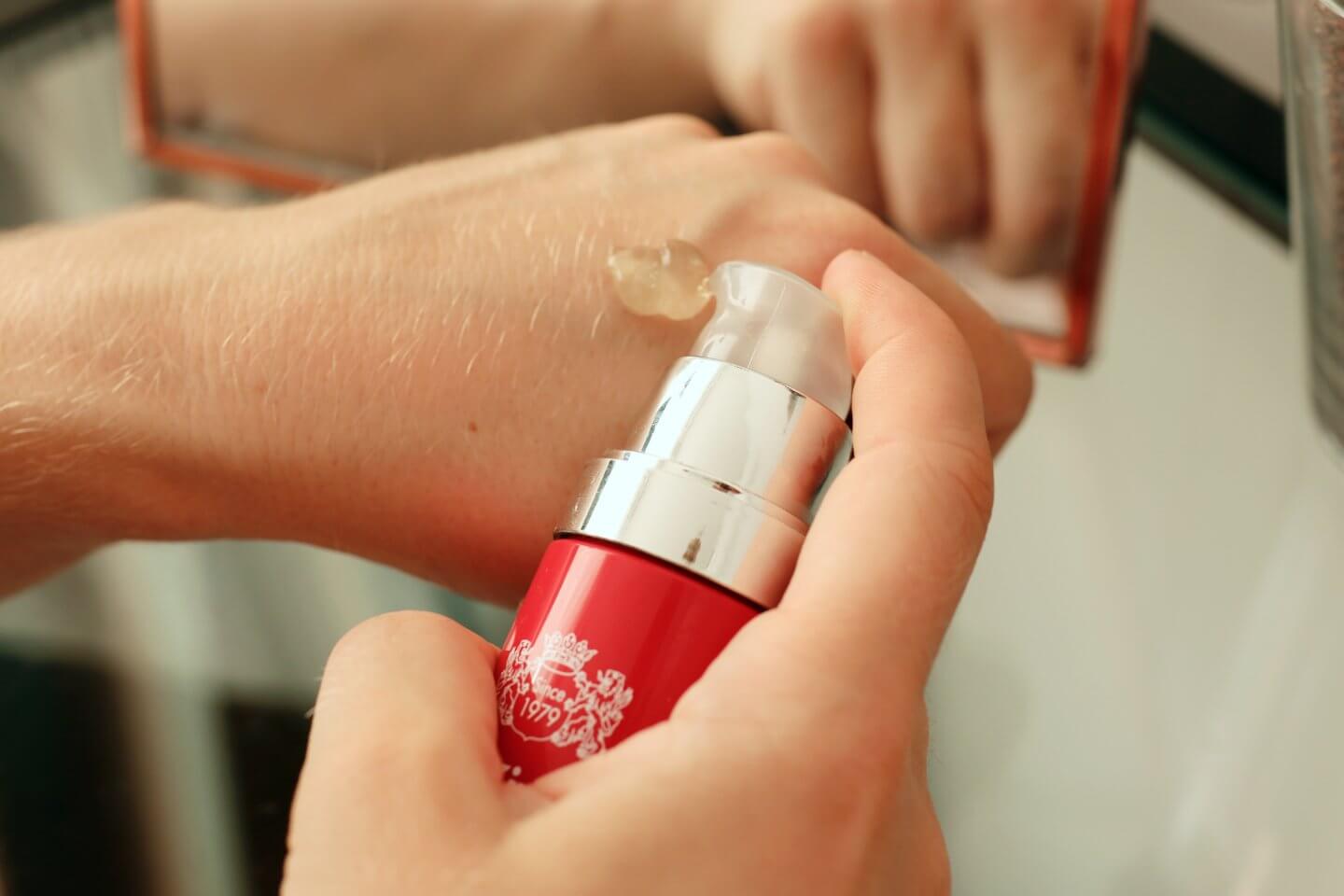 My opinion about the Fixing Touch
The Fixing Touch* does exactly what it says it moisturises your skin and gives it a silky feeling. When you put a pump of this serum on your hand it feels like gel, but when you spread it over your face it literally melts into your skin! After applying you can't feel the product anymore with your fingers, but you feel that it's still there protecting your skin. I also found that spots heal quicker when I use the fixing touch and it doesn't clog my pores. If you've been here for a while you know I always love products that don't clog my pores.
Overall I really like this product! It really does what it claims on their website and I can't wait to try out more of the Hannah Huidcoach products! Have you ever tried their products or went to a Hannah Huidcoach in one of their salons? Let me know in the comments below!