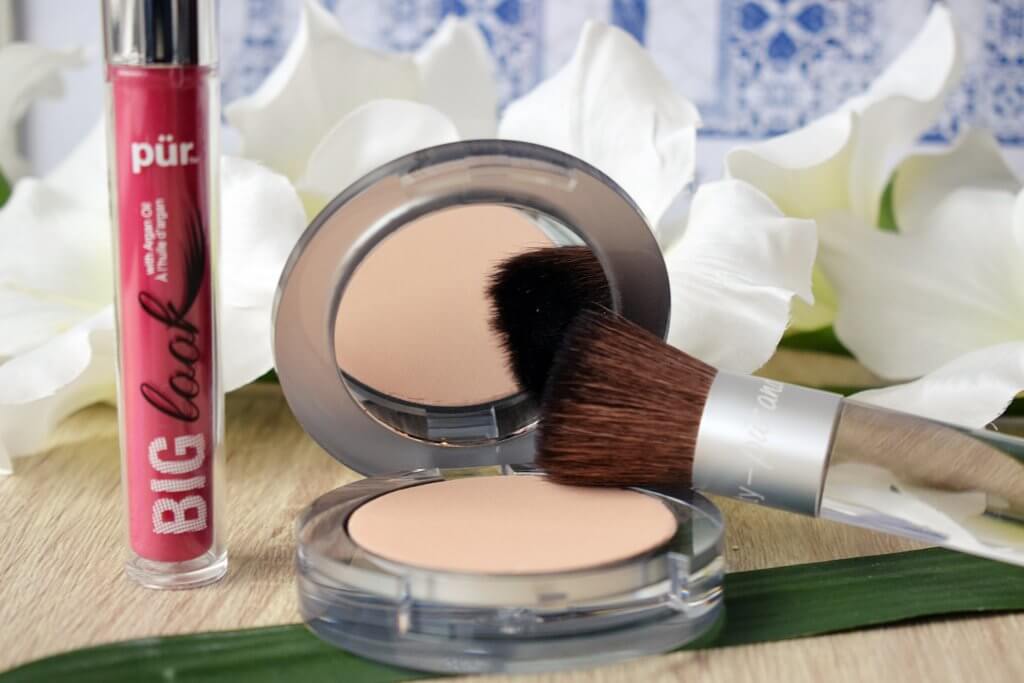 When I attended #PushConnect last month I was introduced to the brand Pur Cosmetics. I had already seen the brand on various websites, but I never tried any of their products. During the event I really got to know the brand and learned about their vision behind the products. I also got the opportunity to try out two of their favourite products: the 4 in 1 Pressed Mineral Makeup Foundation and the Big Look Mascara.
4 in 1 Pressed Mineral Foundation
I have to start with saying this first. Before I used this 4 in 1 pressed mineral powder foundation I wasn't really into those type of foundations. This was mainly because I have dry skin and I thought that powder foundation didn't have as much coverage as a liquid foundation. But I was wrong! This foundation is absolutely amazing and has quite some coverage for a powder foundation! You also can't spot this powder foundation on my usually very dry skin, which is amazing and kind of a miracle. I used the shade Light and this one was spot on! And one more thing this brush is amazing to apply this foundation with!
Big Look Mascara
I also got to try the Big Look Mascara infused with Argan Oil. This mascara really takes your lashes to another level regarding length and volume! It has a plastic type of wand with short plastic bristles, which really make sure your lashes are coated with the mascara. The brush is not too big, so it allows you to do your bottom lashes too without smearing mascara everywhere. If you don't like a clumpy mascara this one isn't for you, because this one can get a bit clumpy. However, it makes your lashes look extremely lengthened and volumized!
Have you ever tried these Pur Cosmetics products? Or maybe other products from Pur Cosmetics let me know in the comments below! And if you want to see mee apply these products head to my IGTV channel!