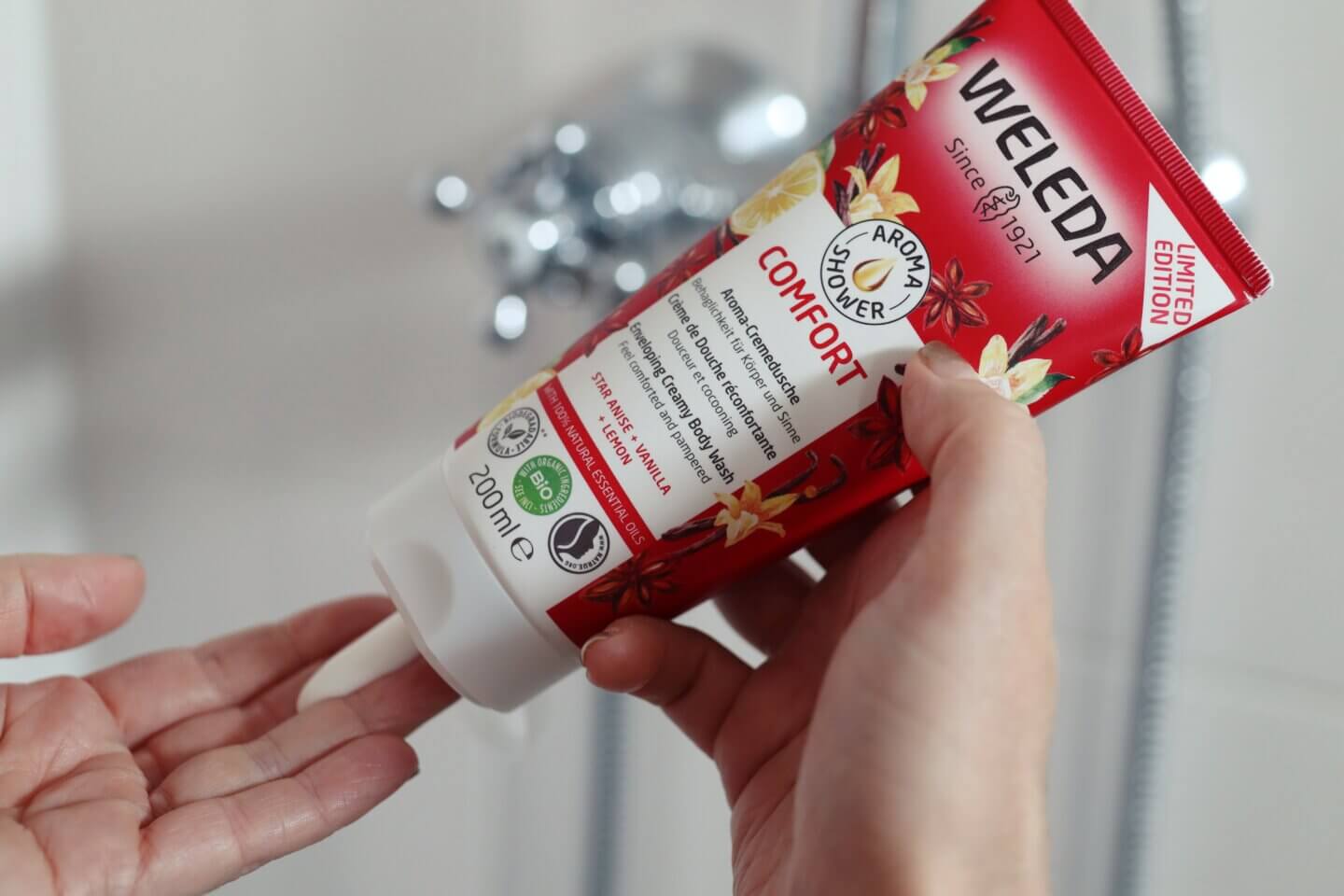 Winter is coming! No, this is not a new episode of Game of Thrones. Today I'm going to talk about transforming your skincare routine to its 'winter setting'. Weleda just released their skin essentials for winter. As you know I'm a huge fan of Weleda skincare, so let's dive into the Weleda skincare winter essentials.
Weleda Skin Food
I believe there isn't going to be a skin essentials post from me without mentioning Weleda Skin Food. This is, in my opinion, one of the best all-around face creams and if you are finding it too greasy then there's always the Skin Food Light option. It's a really good one if you're suffering from dry skin like me. Or if you have acne it can also help – just check if it's not too greasy for your skin – due to the camomile and calendula as two of its main ingredients. I also use my skin food as a tinted moisturizer when I mix it with my foundation during the winter. This will make sure my skin doesn't get too dry during the day, while still being able to wear a base layer of makeup.
Skin essentials for winter
Weleda Aroma Showers
Every season when Weleda releases their summer favourites or winter favourites, they also release a Weleda Aroma Showers Limited Edition. This year it's a Comfort aroma shower gel, which smells absolutely amazing. The keynotes of this aroma shower are star anise, vanilla and lemon. So when taking a shower with this one, you're instantly ready for Christmas. All of their shower gels are NATURE-certified and biodegradable, which is nice for your skin and the environment. I'd highly recommend trying one of these out and see what you think. They are already on my skin essentials for winter list!
Weleda skin food body butter
Another staple from the skin food family is the Weleda Skin Food Body Butter which can't be forgotten when talking about skin essentials for winter. I'm not really a fan of sticky body lotion, but this one is definitely an exception. Although it is a thicker body butter, it does sink into the skin quite quickly. Or maybe just because my skin is very dry at the moment. Anyway just like the skin food moisturizer this is a perfect all-arounder. And it's also one of those products that can you can add to your skincare routine to transform it from summer to winter. Taking this extra time to not only treat the skin on your face a little extra but also the skin on your body is very important.
Wild rose body oil
If you prefer body oil over body butter you should check out this Wild rose body oil from Weleda. They have a wide range of body oils, which I all love. My favourites are the arnica, lavender and this wild rose one. I use them if my body aches to massage it a little and I also know they use these oils in the Weleda City Spa as a massage oil as well. These oils smell amazing and make you instantly feel relaxed!
Almond sensitive face oil
If you have dry or sensitive skin like me this product needs to be on your skin essentials for winter list. It's a very rich oil for sensitive and dry skin. You could also use this oil if you have a combination or oily skin. Just see for yourself if it helps your skin! The blackthorn flower in this oil helps to reduce irritation on your skin and it even can be used to remove eye makeup. Since this is a very rich oil it also reduces tightness on the skin and can be used if you're going into the cold weather as a protective layer on your skin.
What are the products you start to use when the weather is getting colder? Leave them in the comments below and maybe you can help someone with your advice too!