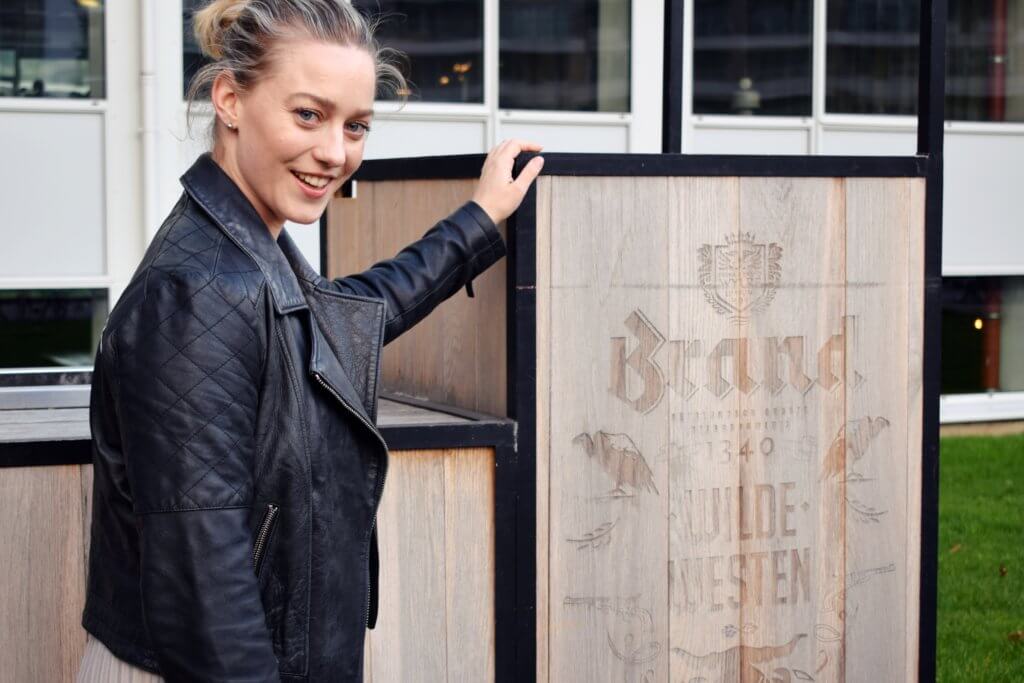 Today I'm collaborating with Bex from Relax and Readventure. I'm going to tell you all about my top 5 favourite places to eat in Amsterdam, while Bex is going to tell you about 5 places to eat in Santa Monica!
I'm going to talk about 5 places that are not in the city centre. I think it's always very nice to know places that aren't very touristy, because I like to visit those places myself! If you ever visit Amsterdam don't forget to visit those places yourself!
Het Wilde Westen
Het Wilde Westen or translated as 'The Wild West' is a lovely chill place in the West of Amsterdam. Just outside the A10 ring it's a place you can not only go for dinner, but also go for breakfast lunch or just a cup of coffee. In my opinion this place is famous for it's delicious pizza including vegan cheese. I love it when a place has vegan cheese, so I (as a lactose intolerant person) can have cheese on my pizza!
Buurman & Buurman
Keeping the subject around pizza.. If you want to go to another place that sells delicious pizza, Buurman & Buurman is the place to go! It's a cute little place that makes delicious pizza! This place is also in the West of Amsterdam not far from Het Wilde Westen. If you want to go for a pizza I advice you to go early, because like I said it's a cute little place!
Riva
Going to the complete other side of Amsterdam you have a very nice restaurant called Riva. It's a floating restaurant on the Amstel river and a very nice place to eat during the summer. If you're not familiar in Amsterdam, Riva is based in the South-East of the city. Cafe Restaurant Riva has some very good dishes on the menu, suitable for vegetarians and vegans. They are also very good in adjusting dishes toward allergies.
Pllek
Staying in the water side dining theme… Pllek is a very chilled and relaxed place to eat dinner. It's based in the North of Amsterdam in the area called NDSM werf. You can take the ferry from central station towards NDSM werf to get to Pllek. You can eat your dinner inside or outside while chilling in a hammock or at their own little beach. At certain days of the week they have a band or DJ to play some music after dinner. Oh and by the way their wine and cocktails are amazing!
Wilde Zwijnen
Last but not least we have a restaurant called Wilde Zwijnen or translated in English 'Wild Pigs'. This restaurant is based in the East of Amsterdam near Muiderpoort station. They serve their own Gin & Tonic which is a plus for me and also for you if you like your G&T. The lovely thing about this restaurant is you order the amount of courses and what you're in the mood for (meat, fish, veggies, etc.) and they cook dinner with season vegetables and ingredients. This way they can also adjust the meals very well to your allergies!
If you ever plan on visiting Amsterdam please consider these restaurants to go for dinner or any other time of the day. And don't forget to visit Bex's post to find out her favourite places to eat in Santa Monica!