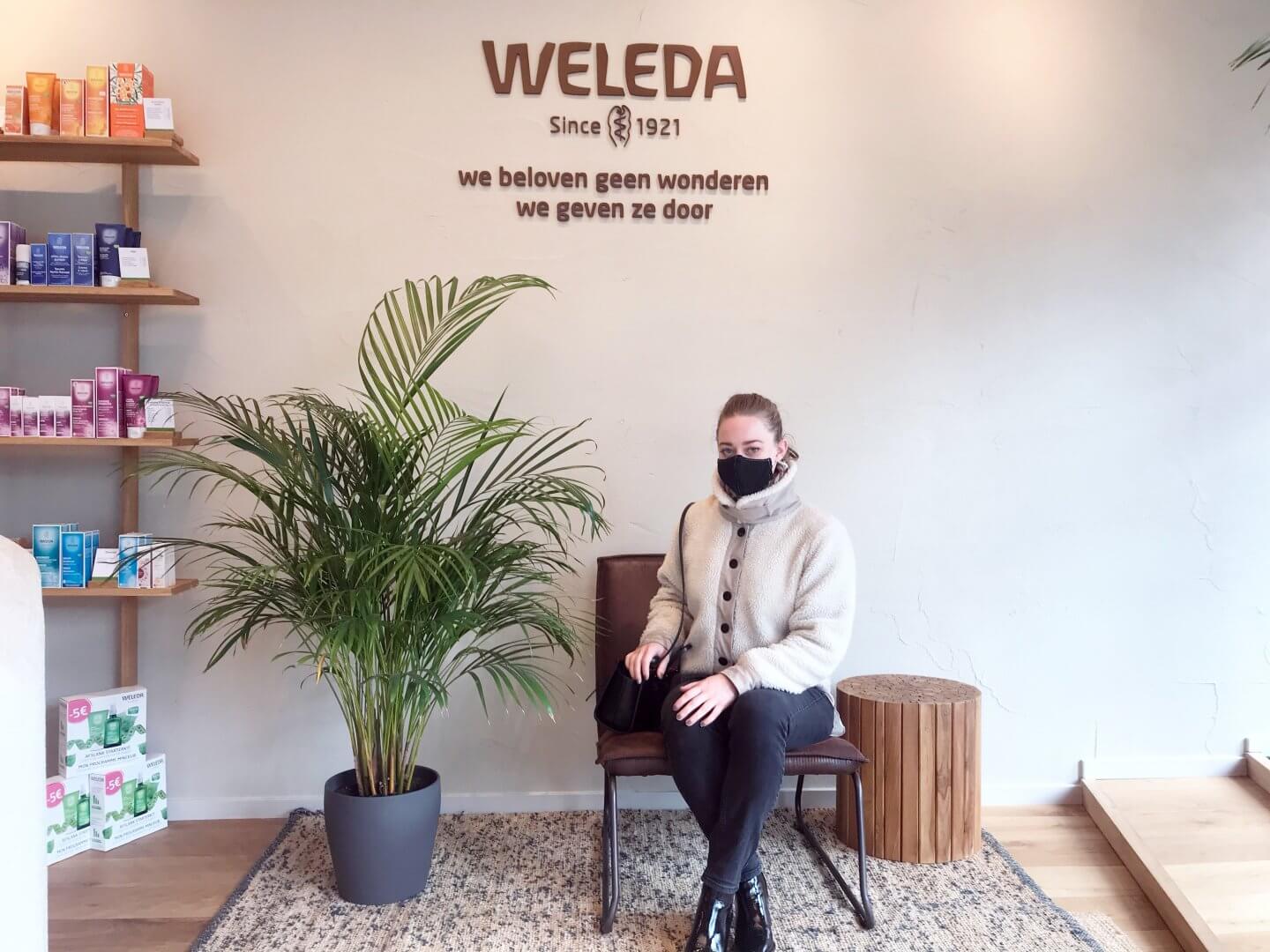 *This treatment was a press experience
At the beginning of this year, the Weleda city spa in Amsterdam opened. Due to everything that happened to the world I wasn't able to visit the spa until earlier this month. If you are ready for an hour of relaxation and forget all the things that make you stressed, this is the place to be. As you might know, I went to the Weleda city spa in The Hague in 2018, where I had an Autumn massage themed around the Weleda pomegranate oil. This time I chose a relaxation massage. Want to know more about this treatment, keep on reading!
Weleda City Spa in Amsterdam
The Amsterdam city spa is one of the four Weleda city spas in The Netherlands. There are also city spas in The Hague, Rotterdam, and Oegstgeest. You can choose several treatments ranging from facials, relaxation massages, and sports massages. The products they use are all Weleda products, so for example a massage is all done with Weleda massage oil.
With everything going on in the world I can imagine that you might be a bit hesitant to go to the city spa. I experienced myself that they follow all the safety protocols from the government. As you can see in the picture you are obliged to wear a mask inside the city spa. Only when you are undergoing the treatment you are allowed to take off your mask. Besides that, the city spa is closed unless you have an appointment and you have to make a reservation beforehand. You also are obliged to fill out a form stating that you are not experiencing any symptoms. During this stressful time, I can really recommend going for a relaxing massage or facial!
Weleda products
What better place to purchase some of the products they used during the treatment. For example the Weleda lavender oil or the arnica massage oil. But you can also stock up on your favorite products, like the Weleda serum, Weleda cold cream, Weleda shampoo, or one of the limited-edition shower gels. One of my personal favorites – amongst a lot of other Weleda products – is the Weleda skin food lip balm. Perfect for the colder months ahead!
Let me know what your favorite Weleda products are in the comments below!